~ Welcome ~ 🍁
The world as I see it through my lens. I tend to shoot my scenes or locales as I come upon them. I like to tell a story with my photography and to document. I love the medium of digital photography for being able to see my captured image immediately. I love nature. I love the outdoors. My love of nature, the ocean and the mountains is reflected in my photography. Please enjoy my gallery.
My Portfolio on FAA is still evolving. I am adding new photography frequently. Please come back to view new additions. Thank You for stopping by!
Avid Naturalist
Vancouver, British Columbia, Canada🍁
Turtle Shoaf ~ 🐢📷
[Please note: the 'Fine Art America' watermark will not appear on any purchased prints. The watermark is for copyright enforcement. ]
ALL IMAGES by TURTLE SHOAF (signed Turtle Shoaf) DO NOT BELONG TO THE PUBLIC DOMAIN. ALL IMAGES ARE THE COPYRIGHT OF THE PHOTOGRAPHER, TURTLE SHOAF. ALL RIGHTS RESERVED. COPYING, ALTERING, DISPLAYING DISTRIBUTING AND/OR SELLING ANY IMAGE WITHOUT PRIOR WRITTEN CONSENT FROM THE ARTIST IS STRICTLY PROHIBITED.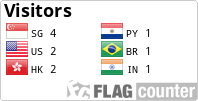 All photographs and artworks in this portfolio are copyrighted and owned by the artist, ©Turtle Shoaf and/or ©Turtle Shoaf Photography. Any reproduction, modification, publication, transmission, transfer, upload or exploitation of the content, for personal or commercial use, whether in whole or in part, without written permission from the artist is strictly prohibited. All rights reserved.
Terrilyne Shoaf joined Pixels.com Licensing on June 8th, 2015.