2009: 4-EVER Changed
By Angela L. Walker
Collapsed but not broken~
resolved to STAND~
with courage; without judgment~
with JOY; less pain.
Remember me!
CELEBRATE my LIFE!
LIVE in LOVE~
Sow seeds of HOPE; reap JOY!
~A mother's *promise to LIVE*
for both herself and her beloved son,
Joshua D. W. Broomfield~
Please follow her on SeeMe https://angelawalker.see.me
Angela L. Walker is a mixed-media artist that is equally at home with a wide range of techniques, including printing with commercially available and self-designed stamps, and a multitude of materials, including paint, ink, canvas, clay, paper, fabric, beads, wire, and wood. Her imagination and versatility fuel the creation of original, one-of-a-kind works of art developed from surprisingly common materials and found objects, including paper towel cores, coffee cup sleeves, dominoes, cans, mint tins, and journals. She is also a poet, weaving wisdom and experience into many of her art projects.
Although formally trained as an engineer, Angela has a true passion for color, texture, and the spoken word. She is also a powerful motivational speaker and gifted life coach, so it is only natural that most of her art tells a story, imparts words of wisdom, or plants inspirational reminders of the importance of being true to oneself and to share LOVE with others. Angela's art has been featured in several group shows across the nation as well as her own one-woman show during the mid-1990s. In addition to art, Angela has written two poetry books: "Colored Threads" (1985) and "The Spirit of Survival" (2011).
Angela's son Joshua showed great talent and promise as an artist, potentially even greater than her own. Consequently, Angela decided to focus on her pursuits in corporate America to enable her to have the time and resources to assist Josh's development as an artist. Because they both had a deep love of art, working together in support of Josh's artistic pursuits was something that they enjoyed immensely. When Josh's life was tragically ended in March 2009 as a result of mistaken identity, Angela's grief was overwhelming. When she was able, Angela thanked her Circle of Support that helped her celebrate Josh's life by sending them custom, handmade 'Thank You' cards. Making these cards enabled her to find comfort and release in the process, and rediscover her own artistic talents.
Since experiencing the loss of her son Joshua, Angela uses ART coupled with her FAITH in God to continually celebrate the creative life of her very talented son. The process of creating new treasures (however large or small) serves as a free-form spiral of release, enabling Angela overcome whatever entangles her spirit or suppresses her energy. Using her artistic talents every day serves as a form of grief therapy; a way to honor Josh's spirit and memory, and a means to soothe her being.
Angela gives all praise to God for allowing her to finally live the LIFE she dreamed of … a life as an unrestricted, creative soul!! Angela is building on the skills developed in corporate life and using her God given gifts to forge ahead with "purpose" as an ARTIST and POET! Her message to all is simple and direct….
CELEBRATE LIFE!!
Art Views as of 29 January 2015
FAA: 110,629 views
Red Bubble: 889,104 views
(Please NOTE: The Fine Art America watermark WILL NOT APPEAR on any fine art print, canvas print, or greeting card!)
Copyright Notice: All my artwork is registered copyright with all rights reserved: © Angela L Walker/ alwfineART. Please note that the purchase of any of my prints does not transfer reproduction rights.
Click below to purchase CALENDARS, T-SHIRTS & iPad COVERS
new RBExternalPortfolio('www.redbubble.com', 'alwfineart', 1, 1).renderIframe();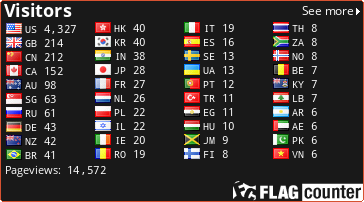 Angela L Walker
Promote Your Page Too